When Your AC Needs Repair... Call FREEDOM AIR!
Proudly serving Brevard County and Indian River County communities with all your Air Conditioning and Heating System Needs. Priority Service Club Priority Service Club members are provided an excellent, affordable way to avoid costly repair, replacement and inconvenience. Our plans are designed to work like a smoke alarm. They help prevent major problems by catching the fire before it becomes an inferno. Make your best choice for savings, response, reliability, protection, care and safety by choosing the plan that fits your comfort.

Call Now: 321-631-6886


---
SunSource Solar Powered AC and Heating System Installation
Freedom Air and Heat is proud to offer residents of Brevard and Indian River Counties the latest technology available from Lennox for your home air conditioning and heating system using the SunSource Home Energy System.
We live in the Sunshine State so we may as well take maximum advantage of the solar power offered to us naturally.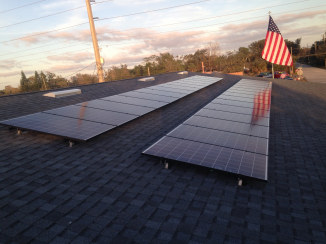 Freedom Air and Heat Inc. Can Help You Benefit by Harnessing The Power of the Sun
Lower Utility Bills -Capture the sun's rays throughout the day and use it to power your home's comfort system
Tax Credits and Incentives – Using a SunSource Energy System makes you eligible for possible rebates and tax credits
Increase Your Home's Value – Whether you're planning to sell or stay, a green home that saves money instead of wasting it raises both perceived and real value
A More Efficient System – Cutting edge technology transfers the sun's energy to your home's energy needs with little to no waste.
Create Less Pollution by Going Green – By using the sun's free and natural energy, your home helps reduce the harmful impact on the world's carbon footprint.
No Major Modifications – The SunSource Home Energy System easily integrates with your current system.
Easy Expansion – Add more solar modules whenever you want to increase the energy your home receives, and power more of your home naturally.
Give the professionals at Freedom Air and Heat a call to discuss your home's options for a new, energy efficient SunSource Home Energy System, and start saving money today! We're available 24/7 for your convenience.
---