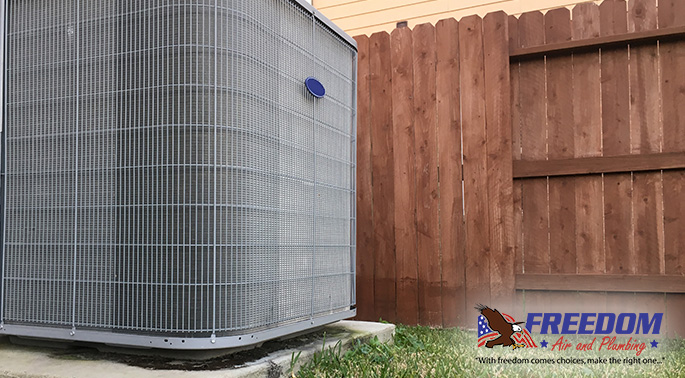 As we get closer to the new year, it's time to start thinking about making resolutions, changes and upgrades to our lives. Many homeowners choose to wait till the new year to add significant upgrades to their HVAC systems. If you are one of those homeowners, good for you! Upgrades to your HVAC system will increase the efficiency of your unit and the overall comfort of your home. If you haven't decided what changes to make, no worries—the pros at Freedom Air have created a quick guide of possible HVAC upgrades for the new year that you can make!
1. Consider a Smart Thermostat
If you upgraded to a programmable thermostat, you made the right decision. Programmable thermostats allow homeowners to set temperature schedules for the week, without having to constantly poke and prod at the thermostat. However, you can upgrade your programmable thermostat to a smart thermostat. A smart thermostat is like a programmable thermostat in the sense that it allows you set temperature schedules for the week. However, it offers other features too such as Wi-Fi connectivity, which allows you to moderate your temperature remotely. These thermostats also offer vacation mode settings, proximity sensors, maintenance reminders and energy-consumption reports. A smart thermostat simply allows much greater control of your unit. If you take advantage of these features, your unit might be able to provide even more comfort and ease.
2. Change Air Filter Consistently
This is not really an upgrade of your system per se—it is an upgrade of your habits! For the new year, remember to change your air filter once a month at the very least. A clogged air filter can worsen indoor air quality and decrease indoor comfort, while leading to energy loss. It can also lead to expensive problems over time such as a frozen evaporator coil. A clean air filter on the other hand leads to healthier indoor air quality and energy efficiency. By changing your air filter consistently, you can reduce your unit's energy use by up to 15%.
If you have trouble remembering to change your air filter, set up a monthly reminder. If you choose to get a smart thermostat like we mentioned above, you might find a feature that allows you to set up maintenance and air filter replacement reminders!
3. Seal Up Your Home
No matter how great your HVAC unit is, if you have air leaks around your home, your unit might not be able to perform to the best of its abilities. To prevent this from happening, start the new year off looking for air leaks and sealing up any problem areas. If you have air leaks around your doors and windows, you can use weatherstripping and caulking. If you're worried air is escaping through your attic or crawlspaces, consider insulating these areas.
Start the New Year Off Right with Freedom Air!
If you want to know more about the HVAC upgrades you should make for the new year, get in touch with Freedom Air! Call us today at 321-631-6886 or schedule a service with us on our website!